With the support of the Center for Original Islam and in cooperation with the Kanwan Foundation, the Ashuhada'a organization has implemented the distribution of (1500) baskets food and meat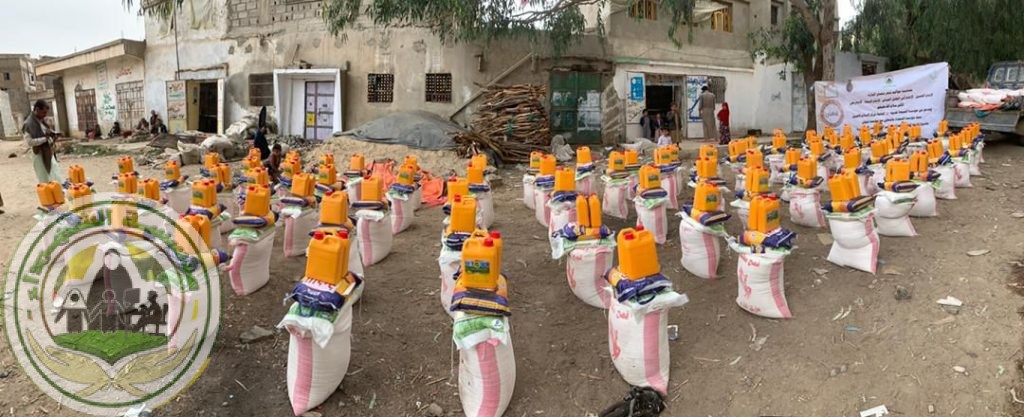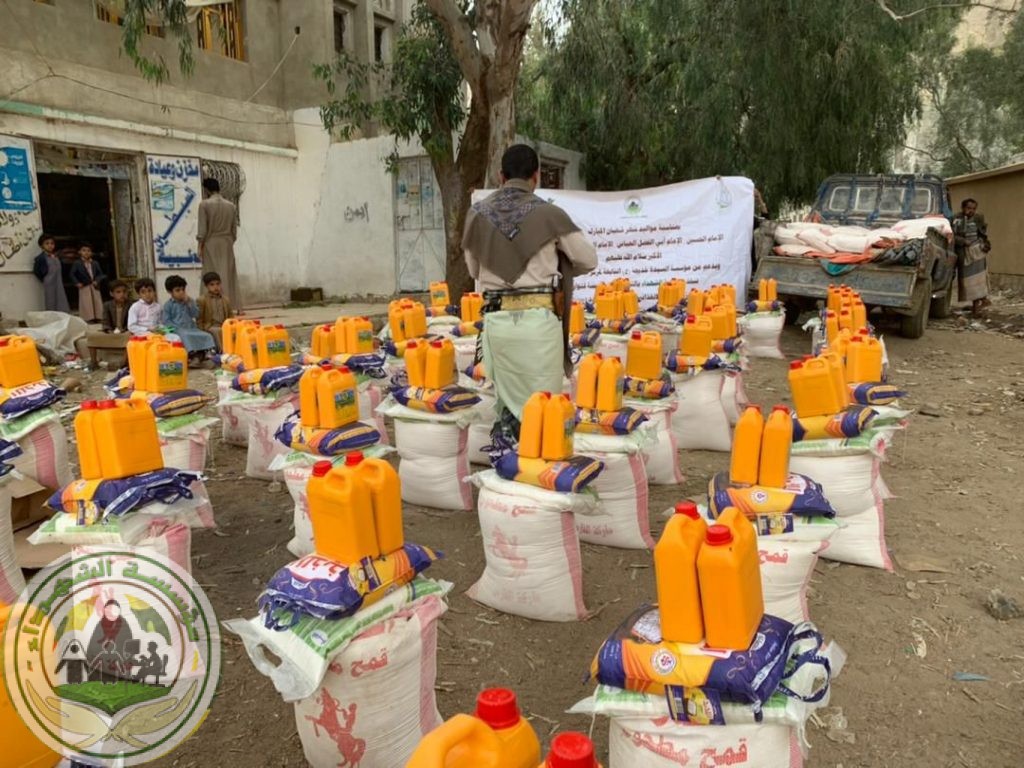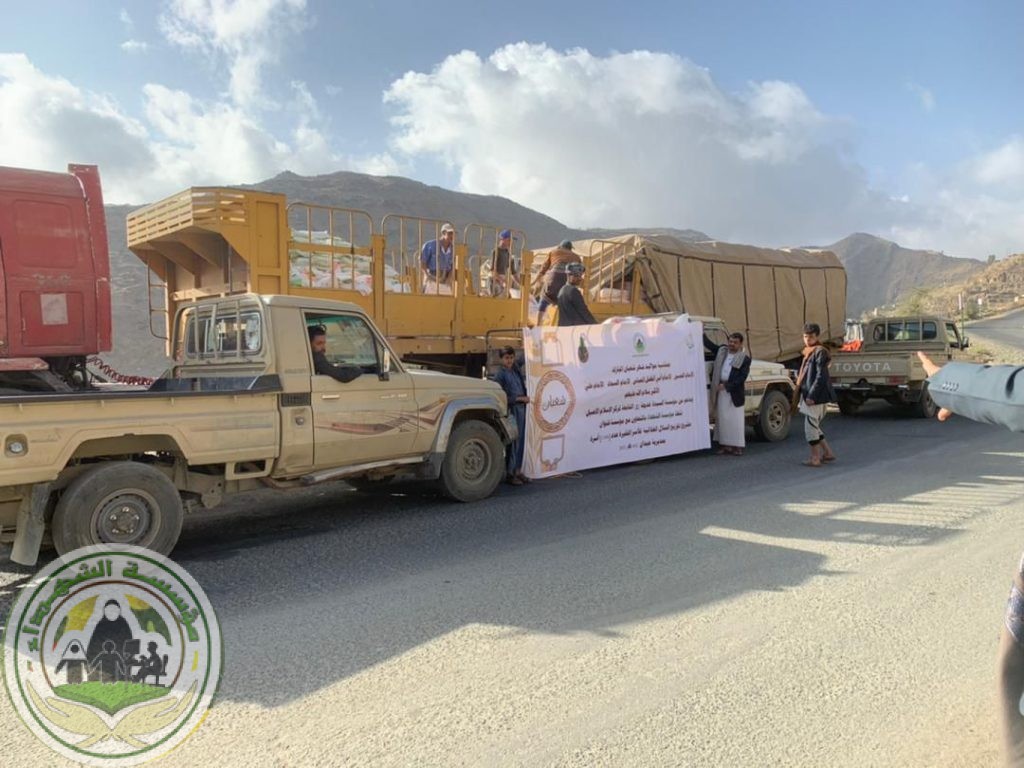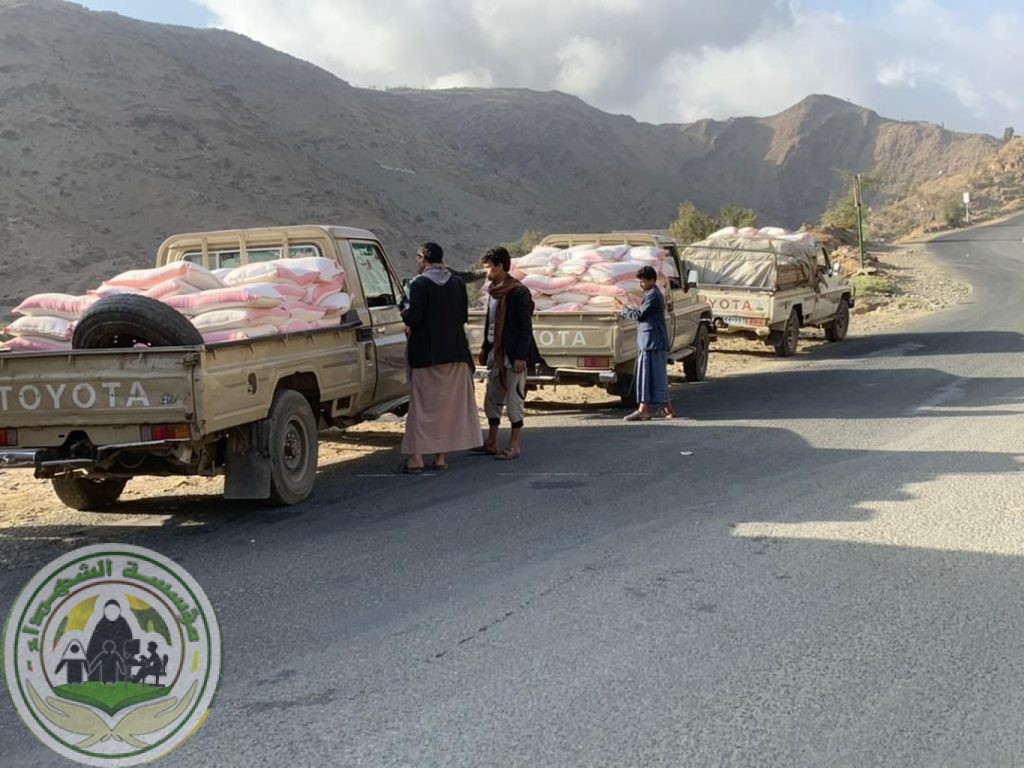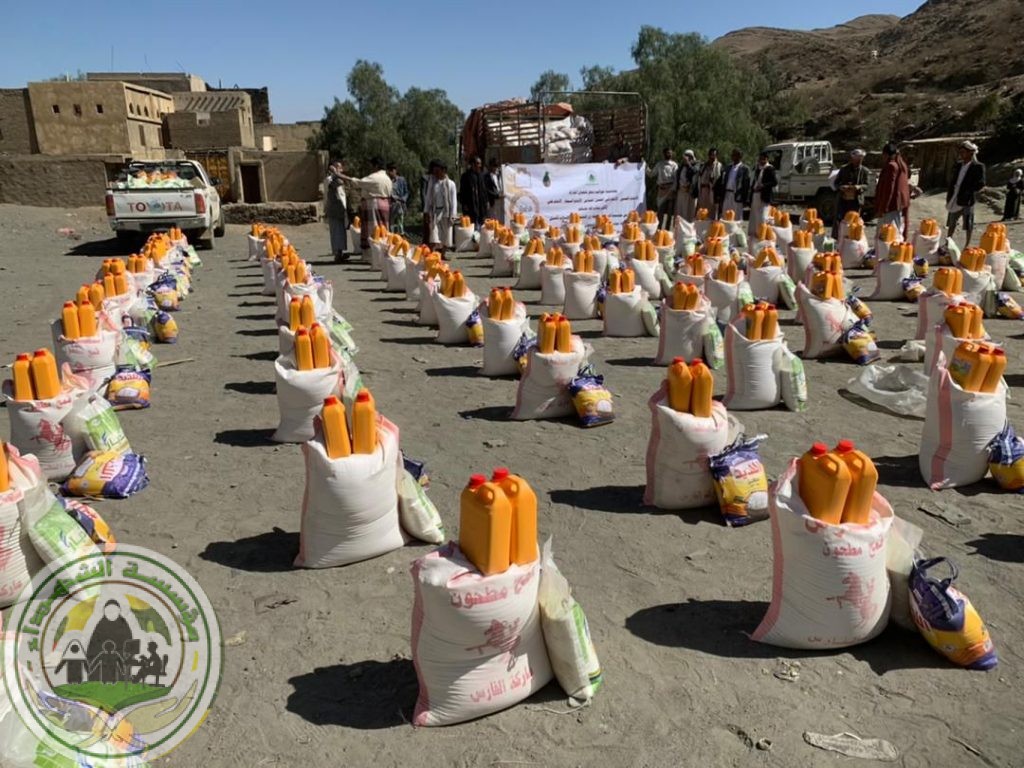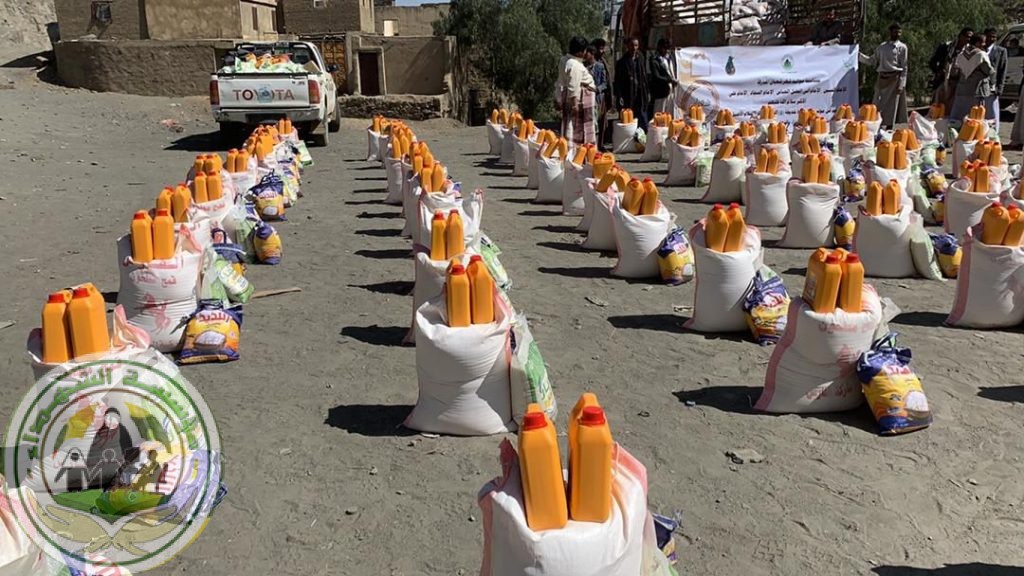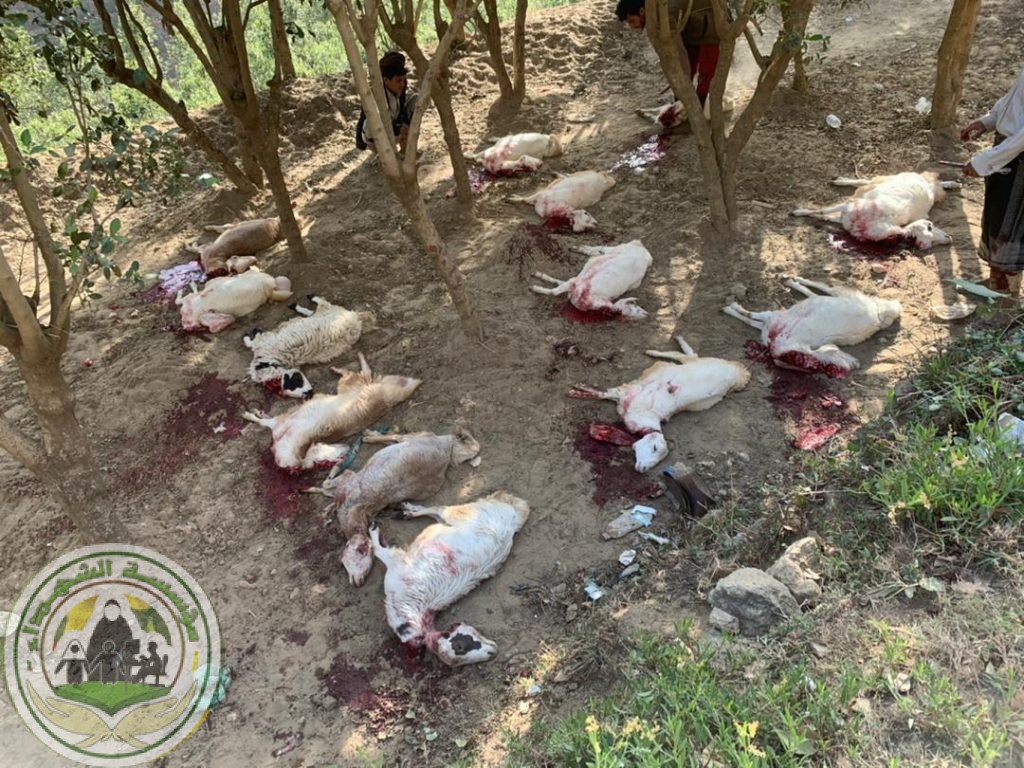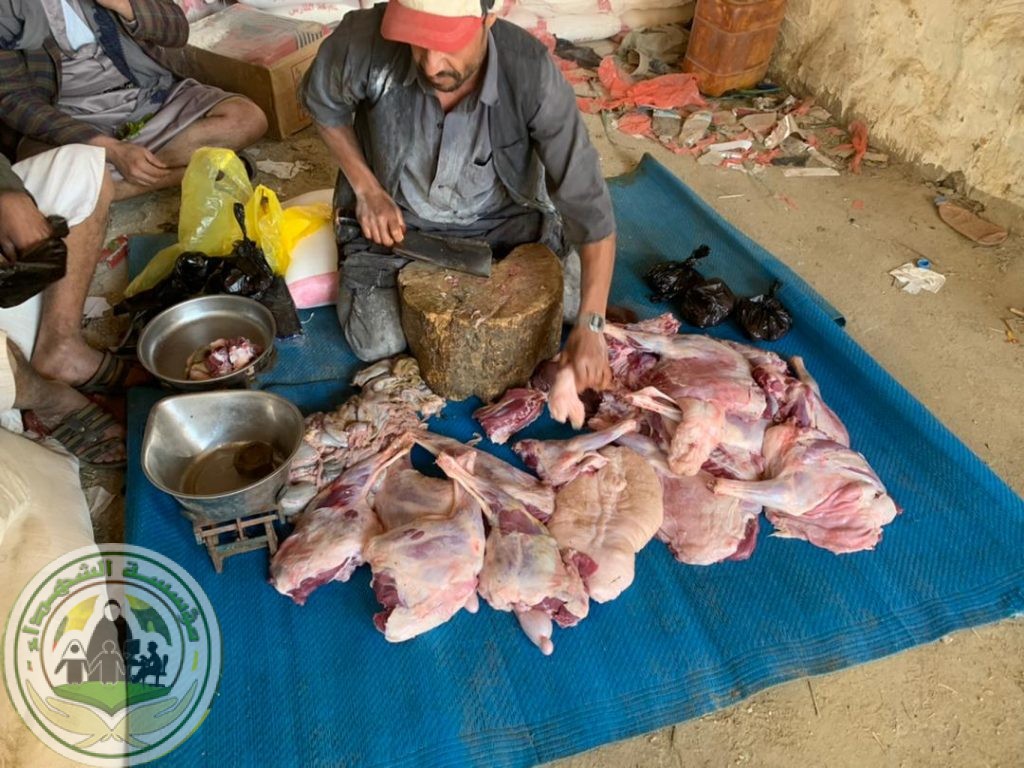 for the poorest families of martyrs in remote areas of The Districts of Haydan, Sa'dah, Juma bin Fadhil, Al-Jardi, Ghabar, Talan, Al-Maqrani and Bani Bahr al-Lower and Upper Sa'ada city
Ashuhada'a organization has allocated this food baskets to the poorest families in in remote areas in the western countryside of the province's.The director of the branch
Who explained that the organization was keen to deliver assistance to families in rural areas
Overcoming all the challenges imposed in the road in light of the continuous flight of the sau-Amrican aggression in the borderlands the director added that the difficult roads leading to it with the heavy transportation costs due to the difficulty of walking and high fuel prices with the detention of aggression for oil derivatives.
In order to arrive as soon as possible, the foundation has rented a number of cars to transport materials to these areas, and the representative of the foundation pointed out that the cars can only walk in the cars with half of their specified load due to the lack of roads.
With those challenges, the Foundation had to deliver such assistance in the hope that it would contribute to alleviating the suffering of families in those remote rural areas.
By the way, the organization invites all the businessmen and institutions to pay attention to the countryside with their charitable projects and the distribution of food for the holy month of Ramadan.
where the suffering in the countryside especially
Those rural areas adjacent to The Bad Neighbour (Saudi Arabia) are suffering greatly in addition to the risk of repeated Saudi bombing in these areas.
Ashuhada'a organization also thanked all the contributors and supporters in caring for the families of the martyrs in terms of providing food and other services to the families of the martyrs.
He added that the families of the martyrs are the responsibility of all, especially the institution, which spares no effort in providing the possible to those families.