The branch of Ashuhada'a organization in Hodeidah and the supervisory office of the city square departments today launched the distribution of the food basket to the families of the martyrs.
In the inauguration, The Governor of Hodeidah province, Mohammed Ayyash Qahim, stressed that the blood of the martyrs will be the key to the first victory and the field of victory, courage, fortitude and pride for the Yemeni people, the people of dignity, faith and wisdom.
He thanked Ashuhada'a organization for its efforts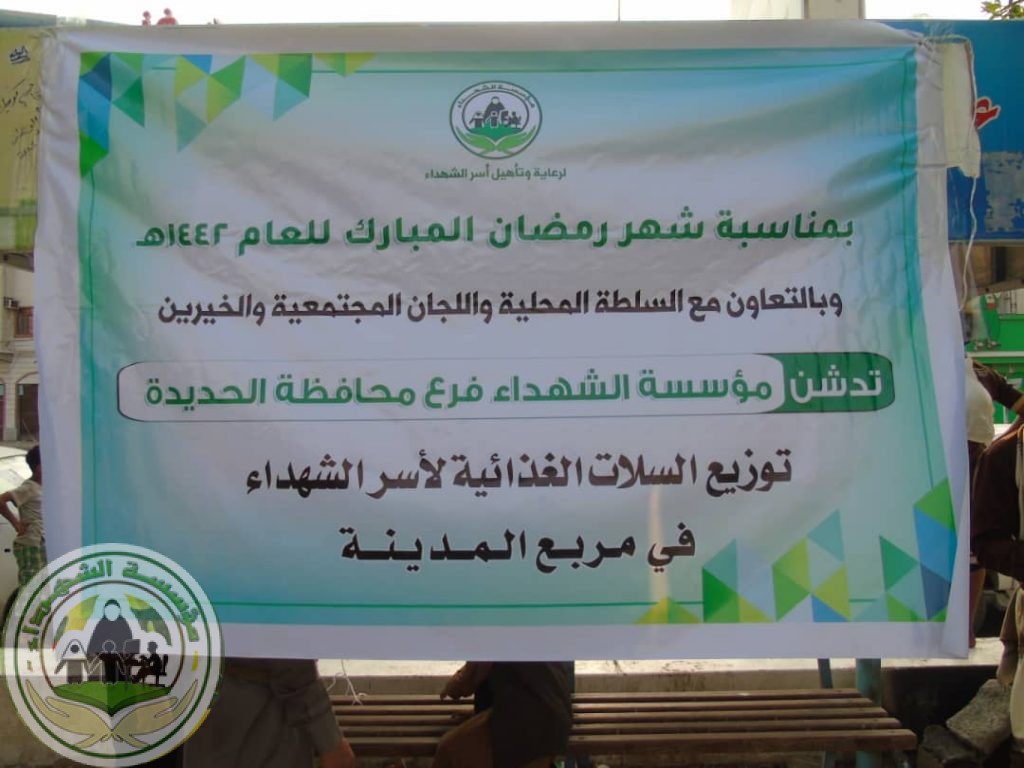 made to serve the families of the martyrs who defended the land and the honor, calling on the relevant official authorities, the private sector, philanthropists, money and businessmen to support Ashuhada'a organization to strengthen its role in serving the families of the martyrs.
Ali Yahya al-Shathmi, the representative of the Al-Shuhada'a organization branch, said the distribution of the food basket to the families of the martyrs comes in our knowledge of the sacrifices of the martyrs and what they did in defense of the homeland and support for religion.
The governor general's supervisor, Mr. Ahmed al-Human, considered the families of the martyrs a model of sacrifice, sacrifice and patience that requires meeting loyalty.
The inauguration was attended by the martyrs' representative in Alhali district, the city square supervisor Ali Kabbara, the commander of the liaison forces, Brigadier General Mohammed Qadri, and a number of officials in the province.